Welcome to Reinventing Room 121.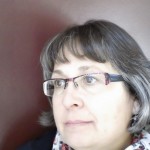 After ten years teaching high school English from room 121, I had the opportunity to work at the system level  as a literacy coach. For three years, I collaborated with my colleagues in thinking about and working towards  meeting the needs of each student. Every day encouraged me to reconsider what it is we do as teachers, from  choosing resources to assessment practices. I embraced the challenges of coaching, but knew that one day I  would return to the classroom to apply all that I had learned. That time has come. I have returned to room  121, and neither the room nor I are the same.
 Classroom environment has always been an important consideration for me. My classroom needs to be an  inviting space where students feel they belong. Today, I am compelled by the research and thinking about the classroom as the third teacher. Ken Robinson (2010) asks us:
Look at your learning space with 21st century eyes: Does it work for what we know about learning today,or just for what we know about learning in the past?
So, along with the usual student friendly organization of resources and tools, plants, and inspirational messages,  the desks are being replaced with tables, a combination of white board and black board collaborative spaces have been built, and a rejuvenated classroom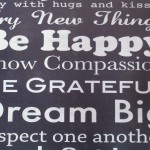 library will be housed in more user friendly book shelves. Reinventing the room also means rethinking how space is used.
Penny Kittle's Book Love has had a significant impact on how I think about teaching. I have always conferenced  with students and my students have always read independent novels, but neither the conferencing nor the independent reading happened with the regularity, consistency, and intention that it does in Penny's room.
Finally, there is simply no getting around the role of student voice and choice in student intellectual engagement. Not only am I compelled by the research, but the work my colleagues and I undertook in student inquiry left no doubt in our minds.
What else? I am a wife of long standing, a mother of three young adults (an officer in the Canadian military, a student of dancing, and a student of music production), a gardener, a reader, a passionate user of social media, a collaborator online and off. I am a maker of
     bread, fine dinners, all manner of things that come from the garden: sauces, jams, jellys, pickles, and now of  the web. Life has never been better.